Explore & Filter

ADA Handle Markets
Use this tool to check if an ADA handle is available, currently listed for sale on a marketplace or has been minted.

We search JPG.store, Plutus.art, CNFT.io, CardaHub & Epoch.art.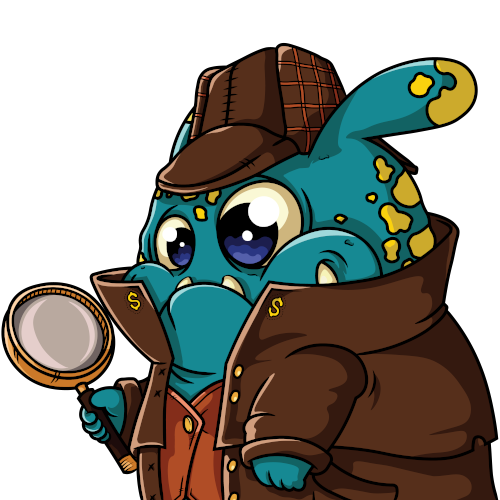 Rarity Floors
Legendary
N/A
ultra rare
849 ADA
rare
336 ADA
common
19 ADA
basic
8 ADA
Categories
Load More
Recently Minted
andrewzav
goldenrocks
goldengems
danielr993
muhammad1
boxofchocolates
blueboy
foresterg
690690690
abelardo
selfemployed
bhventures
inscriptions
disco.treasury
datcoin
discoin.rewards
madilyn
derpmfer
apemf
dht
tchairdjian
micro-genres
petfluencer
liminalspace
cryptog
shipcoin
badassape
joik
claymatehandle
ileverage
villa.ada
realty.ada
sangha.ada
glife.ada
ludroper
mintonly
konsalex
ghasemipour
effizienz
heizung
kaelte
tuc
restinpixels
waerme
wayneroyal
grokbought
energiesystem
rest-in-pixels
the-greenroom
discoiner
What is ADA Handle?
Each ADA Handle is a standardized NFT that can be used to reference your Cardano wallet address.
NFT Powered
Each ADA Handle is a unique NFT, minted and issued on the Cardano blockchain. These NFTs act as unique identifiers for cardano wallets.
Layer 1 Secured
Unlike many other routing services on Ethereum, ADA Handles are secured entirely as native assets on the Cardano blockchain, on the Layer 1 ledger.
How can I get one?
Use the search at the top of this page to find your favourite ADA Handle. You can mint ADA handles directly on the ADAHandle website or buy a handle on a secondary NFT market.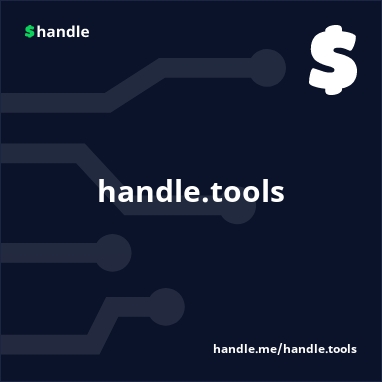 This is our ADA Handle. When making transactions or checking our wallet, instead of using our long cardano address: "addr1q8ezxuyekc6.....", we can just use our ADA Handle: "$handle.tools"